Concrete Delivery for Seattle Home and Business Property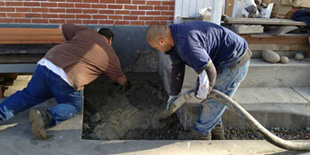 For professional, affordable concrete delivery in Seattle, WA or the surrounding areas, rely on Lakeside Concrete Pumping. We offer a fast, efficient concrete delivery service anywhere needed. We have the team and equipment to meet all concrete delivery needs in Seattle, regardless of its size.
Whether you need concrete delivery for a residential or commercial application, we are the company to call. Complete client satisfaction is our priority. That is why we work hard to ensure our concrete delivery services provide excellent value to your project. From start to finish, we want your concrete delivery experience with us to be as easy and hassle-free as possible.
Our features:
Convenient scheduling
Competitive pricing
Friendly team
Concrete Work in Seattle - Easy and Hard to Reach Areas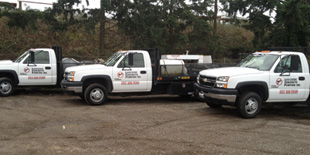 We provide commercial and residential concrete work to clients in Seattle and the nearby areas. We have a skilled and experienced team to offer concrete work for projects both big and small.
Whether you need concrete work for new construction or renovation, we will complete the job to your exact specifications.
For years, we have improved the appearance and functionality of many different properties. From concrete driveway to walkways and slab work, we specialize in many diverse types of projects. Every concrete job receives our unmatched attention to detail, no matter how big or small. Below are the reasons why you should choose us for concrete work:
Finest quality materials
Excellent workmanship
Highest safety standards
Concrete Pumping Offers Many Benefits for Seattle Residents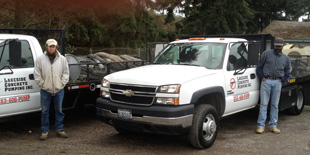 Compared to a traditional concrete pour, concrete pumping can place concrete quickly and with less labor. It can help you maximize quality and minimize project costs. Other benefits include:
Cleaner, spill-free concrete delivery
Easy access to hard to reach areas
Improved accuracy
We pride ourselves on being a customer-oriented company, ensuring complete satisfaction on every concrete pumping job. We have an experienced team trained to complete concrete pumping jobs in Seattle, safely and efficiently.
Count on us to provide you with the reliability and availability necessary for your concrete project. After thoroughly assessing your needs, our team will determine the right product and provide a cost-effective solution to your concrete placement project. Professional, efficient service with a diverse fleet for your pumping needs is what sets us apart from other companies. Each one of our operators is specifically trained on their individual pumps.
For concrete work in Seattle or nearby areas, call Lakeside Concrete Pumping at 206-452-4800.