Controlled Density Fill Has Many Uses in Lakewood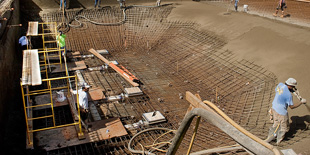 Do you need flowable fill material for any project? If so, you should consider CDF concrete as it offers so many other benefits compared to traditional concrete or other flowable fill. However, you must get in touch with an experienced company that knows everything about controlled density fill specifications.
We at Lakeside Concrete Pumping are an ideal company to get in touch with for any requirements of controlled density fill in Lakewood, WA. We recommend that you use controlled density fill for its many applications, including:
Filling water or sewer lines
Conduit bedding
Foundation and base support
If you are unsure whether controlled density fill will be ideal for your project, we are happy to discuss flowable fill vs. concrete with you. If you choose the former and want to know the controlled density fill unit cost, you can consult our experts. Based on your requirements, we will provide an estimate of the costs involved.
Flowable Fill for Underground Utility Backfill in Lakewood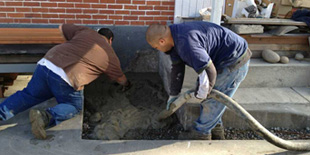 Filling an underground utility with controlled density fill has become the norm today. That's because flowable fill has several advantages over other backfill materials. You can call us for flowable fill mix in Lakewood as we are proficient in designing, mixing, delivering and pumping the material.
Flowable fill offers several advantages that include:
Less strenuous installation
Shorter cure time
Easy installation and backfill
High load-bearing capacity
You can get the details about the flowable fill cost and flowable fill specs from our experts. They can also prepare the mix as required, providing you the strength and load-bearing ability that you require.
We can get the backfilling done quickly, as well, thanks to our experts who will offload the CDF concrete using the best quality equipment and techniques.
CDF Concrete - Oil Tank Filling on Lakewood Property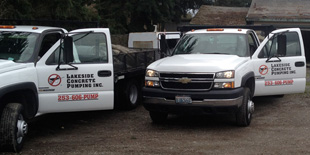 For any requirements of CDF concrete in Lakewood, you must rely on companies that have experience in preparing the best quality mix - as well as experience in pouring it properly. You can choose us for any requirements of CDF concrete, as we:
Can mix different types of CDF concrete
Pump concrete quickly
Have high quality equipment
You can also rest assured regarding the CDF concrete cost, as we charge competitively. You can consult our experts about your CDF construction and remodeling needs and budget.
For any enquiries and requirements of controlled density fill in Lakewood, call Lakewood Concrete Pumping at (206) 452-4800.