Concrete Delivery for Port Orchard Home and Business Property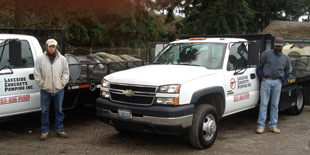 If you are searching for concrete delivery services in Port Orchard, WA or the surrounding areas, look no further than Lakeside Concrete Pumping. We offer a professional concrete delivery service for Port Orchard homes and commercial properties.
When you hire us for your concrete delivery needs, you choose a company that insures the job is done correctly, the first time.
We have successfully completed many concrete delivery jobs for area residents. Our concrete delivery services are designed to help our clients save time and money by understanding their specific project and providing the right type and amount of concrete on schedule.
Our features:
Rapid response
Reliable concrete delivery
Well-maintained fleet
Outstanding customer service
Concrete Work in Port Orchard - Easy and Hard to Reach Areas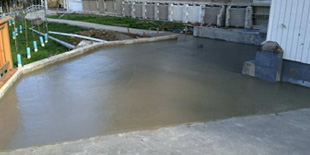 When it comes to concrete work, you need someone who can bring your visions to life. If you are looking to have some concrete work done in Port Orchard, we can help! By using the top-quality materials and modern concrete delivery trucks, we complete the job quickly and efficiently.
We specialize in both residential and commercial concrete work. After carefully listening to your needs, we develop a customized plan to ensure the concrete work is done to your exact specifications. Whether you require concrete work for easy or for hard to reach areas, we are your go-to company. Below are the reasons why you should choose us to have concrete work done on your home or property:
We put the needs of the client first
Honest, upfront pricing
Excellent workmanship on every job
Concrete Pumping Offers Many Benefits for Port Orchard Residents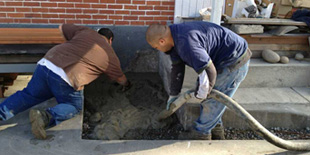 Concrete pumping is one of the best ways to pour concrete just where it is needed. The benefits of concrete pumping include:
Perfect for hard to access areas
Minimizes the chances of spills
Eliminates the need for cranes and buckets.
We specialize in concrete pumping. We have built a reputation for completing pumping jobs on time and on budget. From small residential jobs to large commercial projects, we have the experience and expertise meet all kinds of concrete pumping needs in Port Orchard.
We are committed to providing the best possible products and services to our clients. From meeting, tight deadlines to handling unique challenges, we can offer a wide range of solutions for your concrete pumping project.
To find out more, or to schedule, a concrete pumping service in Port Orchard, feel free to call Lakeside Concrete Pumping today at 206-452-4800.