Controlled Density Fill Has Many Uses in Port Orchard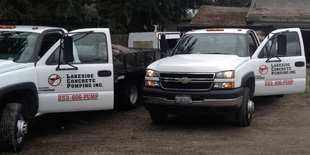 If you are looking to fill a dead sewer line or a used oil tank, the one product that is best for this purpose is CDF concrete. Available as a flowable fill, it is ideal for many situations and it can be excavated in the future for some applications.
Lakeside Concrete Pumping offers high quality services for controlled density fill in Port Orchard, WA. As a reputed and reliable company, we offer the best quality controlled density fill, Caltrans, which can be used for several projects such as:
Foundation base support
Pavement sub-base
Structural backfill
Conduit and pipe bedding
If you want to know the controlled density fill unit cost then you must talk to our consultants. We charge reasonably, making flowable fill the best option for filling empty spaces. We follow all controlled density fill specifications as required.
Flowable Fill for Underground Utility Backfill in Port Orchard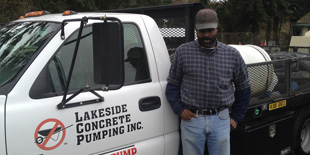 There are many utilities that become unused after a certain period of time. These utilities cannot be left in the open, which is why it is essential to fill them with something concrete.
Flowable fill is the ideal product for such utilities as it is quite strong yet can be used in a variety of tubes, pipes and more. We have been providing flowable fill CDF concrete for Port Orchard residents for a long time, especially for:
Contractors
Underground utility specialists
Oil tank abandonment specialists
We follow all flowable fill specs as required. You can compare our flowable fill cost with that offered by others to ensure that you are being provided the best deal.
CDF Concrete - Oil Tank Filling on Port Orchard Property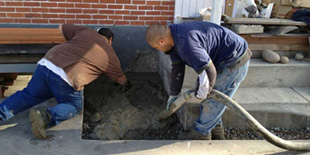 There might be several companies providing CDF concrete in Port Orchard. However, to ensure that you get the best quality CDF concrete at affordable rates, you must do your research.
You can shortlist a few companies offering concrete density fill or take reviews from those that have used CDF concrete in the past.
You can choose us for supplying CDF concrete in Port Orchard as we:
Are experienced
Offer the best quality flowable fill
Have a skilled workforce
Provide hassle-free services
We have a long list of satisfied customers that have used our services for concrete. We assure reasonable CDF concrete cost compared to other contractors.
If you have any requirement of controlled density fill in Port Orchard, feel free to call Lakeside Concrete Pumping at (206) 452-4800.