Concrete Delivery for Spanaway Home and Business Property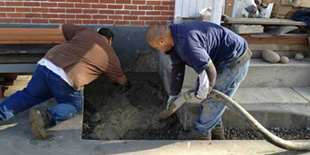 Are you wondering, "Are there any concrete delivery companies near me? "If yes, then Lakeside Concrete Pumping is the name to remember. We have years of experience providing concrete delivery services in Spanaway, WA, and the surrounding areas.
Our clients can expect a prompt and reliable service on every concrete delivery job we undertake. As a reputable concrete delivery company, we ensure only the highest quality products and services.
By staying up-to-date with cutting-edge technology, we offer one of the most innovative concrete delivery services to Spanaway homes and business properties. Complete client satisfaction is our primary concern. Our clients can rest assured we will complete the concrete delivery job correctly, the first time.
Our features
Quick response
Reasonable rates
Great customer service
Concrete Work in Spanaway - Easy and Hard to Reach Areas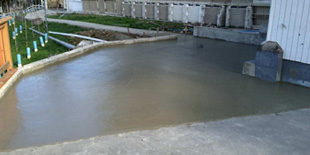 For professional, efficient concrete work, look no further than us. We will have the concrete work done on time and on budget, regardless of the size or complexity of your needs.
We have successfully completed many diverse types of concrete work for both residential and commercial clients. We have specialized equipment and methods to perform concrete work on even the hardest to reach areas. Our goal is to make sure your concrete work meets and exceeds expectations. Below are a few more reasons why you should choose us for concrete work in Spanaway and the surrounding areas:
Highly trained team
Accurate estimates
Respect for your property
Concrete Pumping Offers Many Benefits for Spanaway Residents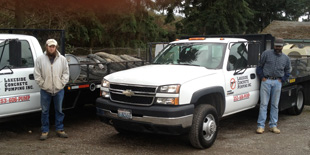 Concrete pumping can help to meet the challenges present in many site conditions today. It offers the ability to complete several types of jobs, such as:
Multiple floors
Basement walls
High-rise buildings
Slope paving
Another big advantage of concrete pumping is reduced labor costs. Compared to the standard trucks, concrete pumping trucks do not require dedicated workers for concrete laying.
If you need concrete work done on your property, then consider our concrete pumping services in Spanaway. We have the equipment needed to pour concrete efficiently, regardless of the job site conditions. Our fleet of concrete pumping trucks serves both commercial and residential clients. They allow us to not only to perform a fast, quality job but also to pump concrete into areas that are difficult to reach. Our commitment to our customers can be seen in everything we do.
Feel free to call Lakeside Concrete Pumping at 206-452-4800 to find out why you should choose our concrete delivery service in Spanaway.