Concrete Delivery for Lacey Home and Business Property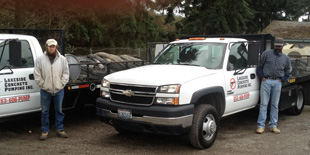 A quick and efficient supply of high-grade concrete is essential for the successful completion of your concrete project. Call Lakeside Concrete Pumping for top-notch concrete delivery services in Lacey, WA when you need to get any concrete work done.
Whether you require installation or repair of a concrete driveway, patio or walkway, let us take care of your concrete pumping requirements.
Our company has been serving the local concrete delivery and pumping industry since 1994. The diverse clientele calling us for concrete delivery in Lacey for their concrete work includes:
Homeowners
Businesses
General contractors
Landscaping companies
We are committed to ensuring timely, problem-free concrete delivery and concrete pumping services that help our customers have their concrete projects completed on schedule.
Concrete Work in Lacey - Easy and Hard to Reach Areas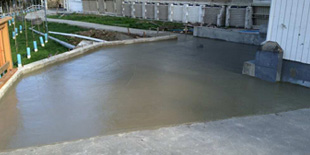 Does your concrete work involve the material to be poured in a difficult to reach area? Are you concerned that this may present a problem and delay the project? Relax! You need not worry about your concrete work needing to be done.
We are here to deliver the right concrete mix to any location, no matter how easy or hard it is to access the location.
We have invested in state-of-the-art concrete delivery trucks with specialized 2" flexible lines that allow the concrete pumping for your concrete work in Lacey to be done with:
Great ease
Good speed
Excellent maneuverability and control
In contrast to the more commonly used 4" pump line sets, our 2" flex system can be easily steered to pour concrete in any corner of your property. We have the system manned by well-trained, experienced technicians to ensure that the concrete delivery is done without wasting the material or creating a mess on the jobsite.
Concrete Pumping Offers Many Benefits for Lacey Residents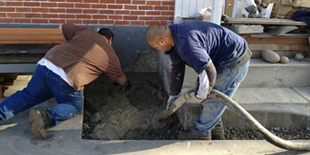 Hiring our services for concrete pumping in Lacey offers you several benefits. We are a family owned and operated company that is focused on making every first-time customer a lifelong client.
We realize that doing so is possible only when our concrete pumping services surpass the industry standards as well as the highest customer expectations. Therefore, we:
Work with a service-oriented, customer-friendly attitude
Use the most advanced concrete delivery methods
Take pride in ensuring seamless workmanship in every job
Practice fair and competitive pricing
Call Lakeside Concrete Pumping at 206-452-4800 to order the concrete required to complete the concrete work on your Lacey home or business.