Controlled Density Fill has Many Uses in Tacoma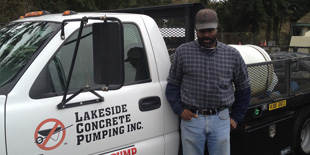 A controlled density fill mix design, also known as flowable fill, is a controlled low-strength material consisting of a mixture of water, fine and coarse aggregates and cementitious materials in a slurry form that is allowed to harden.
As an economical alternative to compacted granular fill, we utilize CDF concrete for many applications in Tacoma, such as:
Backfill for sewer and utility trenches, bridge abutments, retaining walls
Bedding material for utilities and pipe conduit
Structural fill for foundation sub-base, flowable fill under slab, pavement sub-base
Underground storage tanks, abandoned tunnel shafts, sewers, basements, wells
Erosion control and voids under pavement
We use specialized 2" concrete pump trucks with a 300-foot reach to maintain a steady flow of CDF concrete. This offers a significant labor savings over the use of wheelbarrows or buckets, and CDF concrete hardens in much less time than traditional concrete.
Call us for highly experienced technicians and our top-of-the-line concrete pump trucks for your next project!
Flowable Fill for Underground Utility Backfill in Tacoma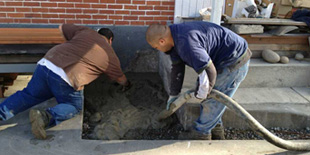 As a self-compacting cementitious material, we use flowable fill as a backfill in lieu of compacted granular fill for underground utilities in Tacoma.
While it is not specified as a replacement for concrete, this material also known as CDF concrete is a versatile liquid soil that hardens and quickly develops load-bearing capabilities without the need for compaction.
Because of the flowable characteristics of controlled density fill, it can be pumped into a trench or tightly restricted access areas where placement and compaction of granular fill is difficult.
Our controlled density fill specification provides many additional advantages and benefits for backfill applications:
Mixture flows in to completely fill all voids
Quickly hardens to develop superior load-bearing properties with no compaction
Can be used anywhere conventional soil or aggregate backfill is used
Allows for possible future excavation
CDF concrete cost is equal to or less than standard compacted backfill
We are known as Washington's #1 concrete pumping service. Call us today!
CDF Concrete – Oil Tank Filling on Tacoma Property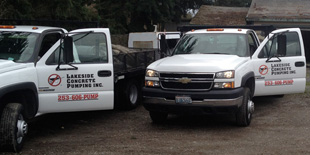 While typically used as backfill and bedding for utility trenches, or as backfill for retaining walls, our CDF concrete in slurried form is also increasingly popular for filling abandoned underground structures like deeply-buried oil tanks on Tacoma property.
Because it can be pumped into inaccessible areas, our controlled density fill is highly recommended for abandoned fuel tanks, sewer systems, culverts, pipelines and oil tank filling.
Additional reasons that controlled density fill has gained in popularity include:
Self-compacting and self-leveling
Lowered risk of settlement cracking than normal concrete
Ideal for filling voids where access is difficult
Less than 1200 psi flowable fill compressive strength allows for future excavation
Environmental savings when compared to obtaining virgin materials
Higher structural stabilization
Call Lakeside Concrete Pumping for professional flowable fill pumping services and to safely fill abandoned underground oil tanks in Tacoma. 206-452-4800